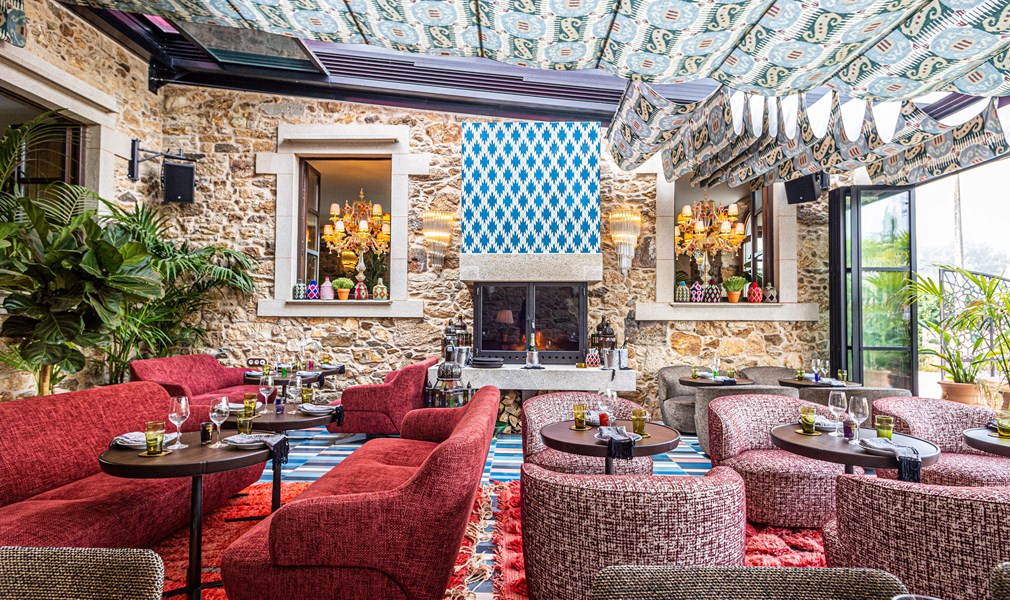 Our approach is based on intensive research and authenticity, the integration of the natural world at every stage of design, and sustainability through the re-use and accentuation of elements uncovered during renovations. At Maison Bonhomme, we extend our reutilization mission to furniture and fixtures, giving a second chance to historically significant pieces and found objects. We like things from the past with a rich history, many layers, charm and a bit of mystery. But our first inspiration is nature, which has already created everything for us, every hue and form.
Travel plays a vital role in crafting the stories we bring to life, with many of the objects and elements we work with collected over the course of frequent trips and collaborations, sometimes with a project in mind, other times simply because they are too perfect to pass up. We also travel constantly to meet the actual artists who are preserving their cultural heritage and carrying their traditions forward so that we can better learn their stories. Our extreme passion for craftsmanship includes supporting female employment initiatives, which lie at the very heart of the Maison Bonhomme ethos. Through our concepts and designs we aim to connect guests with the power of their hands.
Maison Bonhomme's projects in Chicago include select hospitality developments like Bambola, Coquette, Porto, Beatnik West Town, Beatnik On The River, Mama Delia, GoodFunk, Bordel, Botánico, Disco and Fulton Market Kitchen. In Galicia, nestled in Spain's Rías Baixas wine region, Maison Bonhomme's hospitality developments include Tribu Restaurant, Beatnik Country House – a third location of Beatnik Restaurant and Cocktail Bar – and Casa Beatnik Hotel, the first of two planned hotel properties in the region, offering guests seven acres of bespoke bohemian luxury, wellness retreats and inspired hospitality. Located 20 minutes outside of Santiago de Compostela, Casa Beatnik Hotel boasts 13 individually styled suites, 6 luxury yurts, a working winery and a vineyard featuring one of the world's oldest vines. Other amenities include Iglusaunas from Estonia, a heated saltwater pool and daybeds, and a spa and wellness team of certified instructors and therapists specializing in yoga, tai chi, physio and several relaxing massages.